A Payoneer Webinar: Tips for Working With Australian Clients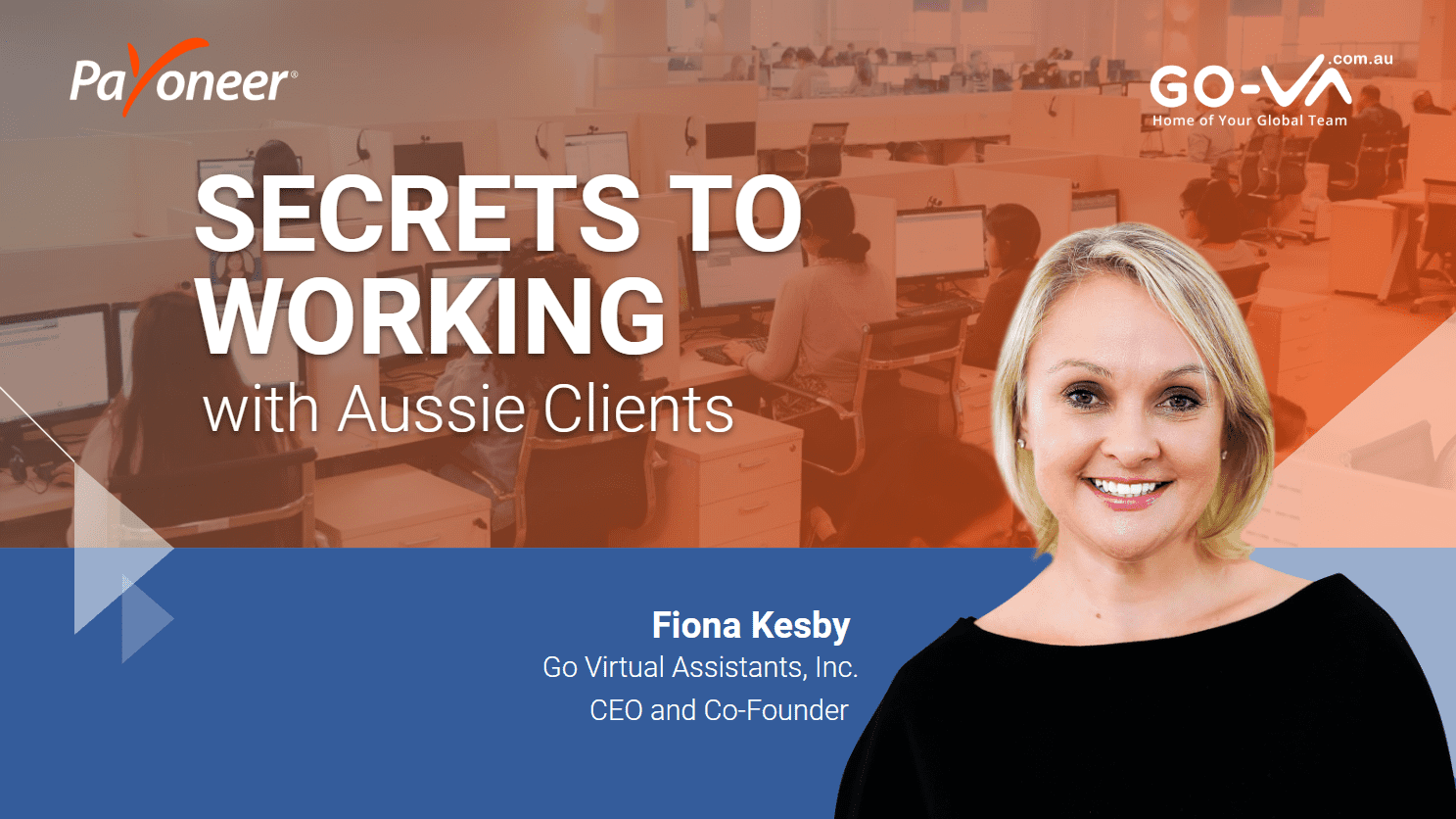 Ask Questions, Invest in Core Areas
In early December, GoTeam CEO Fiona Kesby shared some advice for working successfully with Australian clients, as part of a webinar that Payoneer hosted. On the panel with her was Nathan Archie, Payoneer's general manager for Australia and New Zealand.
It's important to share what you know and what software tools have worked for you, Fiona recommended. She points out that GoTeam's clients often ask their virtual assistants in Cebu for recommendations on what tech to add to their operations.
Another recommendation was to ask questions, as that signals that you want to do a better job and that you care and genuinely want to help your client. In GoTeam's managed operations model, clients keep full control over their team's tasks and training. It's the ideal middle ground between full outsourcing and working with freelancers.
Businesses that have grown in Australia are those that have invested in the core areas of technology (including digital payment technology), innovation, seeking new markets, and providing good service. At GoTeam, we have found that working with a global office frees our clients to spend more time on refining business strategy and leadership.