Global Teams Make Businesses Stronger. Find Drafters, Estimators, Architects, Engineers, and More!
Making businesses stronger and worksites safer is a key challenge for construction and engineering companies in the midst of COVID-19. Fortunately, there's technology to support increased trainingーas well as connect your business with highly qualified practitioners.
Your business can get more done without driving costs up to unsustainable levels or overwhelming your core team. Part of the solution will be to outsource and to bring greater digital capabilities into your business.
With so many challenges to navigateーsupply chain disruptions, delays in permits, a greater need for safety and health precautions in job sitesーit is time to adopt bold solutions you haven't tried before.
"Thank you for your dedication, hard work, and support over the last year. You have turn the People Matters program from start to finish, whereas before it was encountering issues. The reputation of this program within our own team has become more positive as well, which is thanks to your support for it. A big thank you for always being willing to go above and beyond what is needed."

Loriza B.
Customer Success Coordinator
Client: An education management services group in Sydney.
Get More Done With GoTeam
Sign up here for a free 30-minute Discovery Call.
Positions We Can Fill

3D Drafters

AutoCAD Engineers

Electrical Estimators

Quantity Estimators

Accounting Admins

Bookkeepers

Estimators

Quantity Surveyors

Admin Assistants

Civil Engineers

Executive Assistants

Revit Drafters

Architects

Construction Estimators

GIS (Geographic Information System) Analysts

Team Leaders

AutoCAD Drafters

Drafters

Procurement Admin
Hire for Various Construction, Engineering, and Architecture Roles and Verticals
Both our CEO Fiona Kesby and Founder Matt Kesby moved from Brisbane, Australia to Cebu City in the Philippines, which shows you just how committed they are to growing the GoTeam tribe. From only 2 full-time virtual assistants in May 2014, we now have nearly 400 as of September 2020, including licensed civil, electrical, and mechanical engineers.
Software our VAs Have Experience with




Qualifications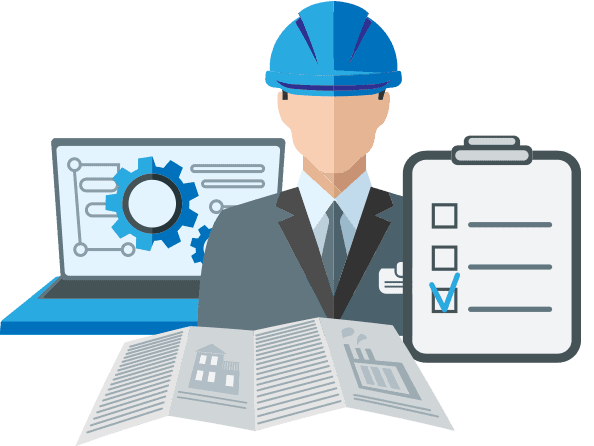 Bachelor's degree in Architecture, Civil Engineering, Electrical Engineering or Mechanical Engineering

Licenses to practice Architecture and Engineering

Work experience in the building and construction industry

Proficiency in industry software packages, as well as understanding of financial and project management principles
Full Support for Your Global Team
Health, Safety, and Wellness

Nurse and doctor onsite for your office based team

Safe, health department-approved facilities in Cebu I.T. Park. 24/7 security.

Telemedicine for work-from-home teams and dependents
Data Security

Payments Card Industry (PCI) data security standards

Always-On Virtual Private Network.

Regular audit of work-from-home team's locations

Sustained training on security policies, through our enterprise software Dothis.to
Engagement, Morale, and Productivity

Automate onboarding and training with Dothis.to

Dedicated Results Coaches to support you and your global team

Personal and team effectiveness training from an ex-FranklinCovey leader

Virtual events (Discover You lunch, Values Awards, and gratitude celebrations) to stay connected
Essential Support Services

Professional and thorough talent search and recruitment

Hassle-free, transparent processing of payroll and benefits

24/7 IT support

Facilities management onsite. Support for work-from-home teams.