If closing more deals, more often, is attractive to you,
AI Powered Role Plays + Gamification + RealTime Conversational AI = More Deals Won!
"The fastest way to take any person in
sales from Zero to Hero."

Practice that feels real.
Master in Private, Win in Public
Ever wanted for you or your team to know exactly what to say and when to say it in a sales presentation?
Imagine your sales team being able to practice against an AI simulated prospect in Zoom or Teams, that feels so real, It's hard to tell what is a Role Play or Real Deal!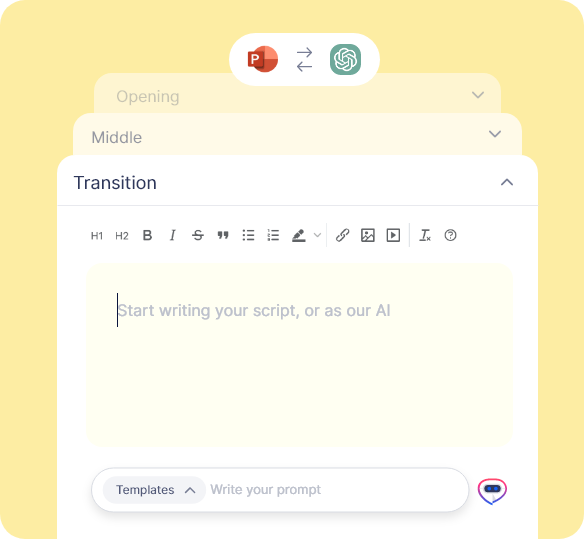 "Practice doesn't make perfect, perfect practice makes perfect!"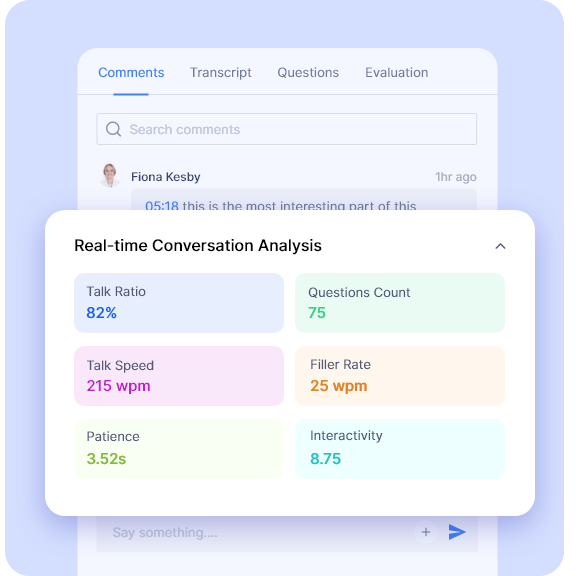 What if all sales people had greater confidence and skills to close more deals?
When you roleplay with RealPlay, sales people can obtain real time feedback from the "Insights Engine". Objective, contexualised and useful feedback help the salesperson's progress.
Master in private,
Win in public.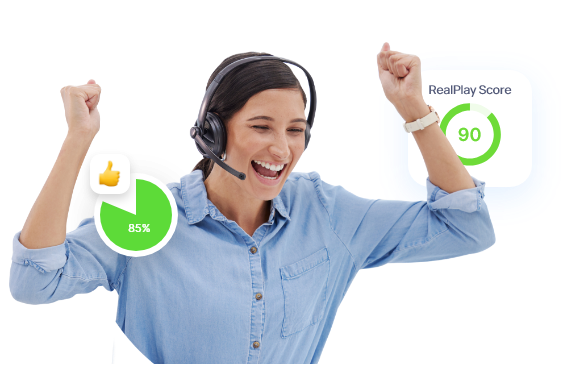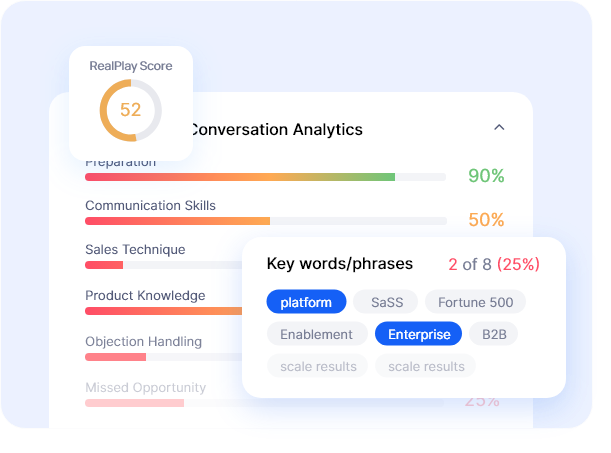 What gets measured, gets moved.
Create a winnable game around the deliberate practice that delivers real results.
Our "sales enablement scoring" system gives sales people the data they need on where to sharpen and refine their sales conversations.
Level up, with daily progress!
If it's getting too easy it's time to turn up the heat. RealPlay Allows you to benchmark your team and set daily practice targets to fast track from zero to hero in the shortest time possible.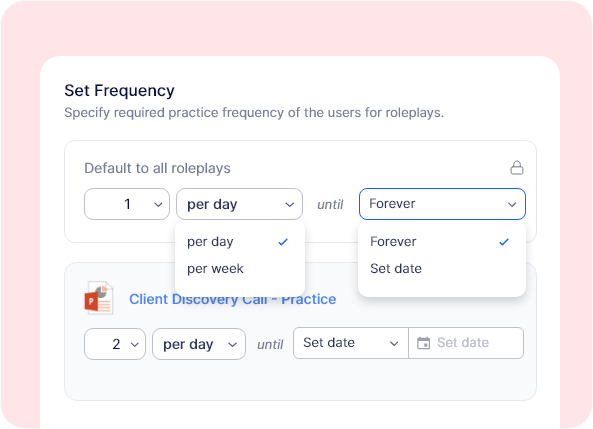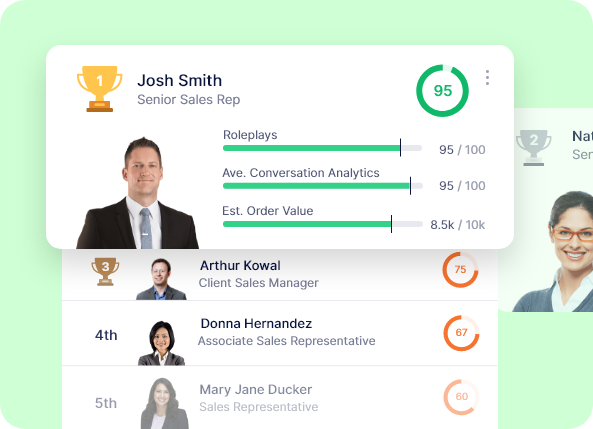 "A" level players love to win. Unleash the competitive spirit of your entire team as they play against each other to become the dominant force in your industry.
Now your team can compete against each other an anytime, from anywhere in the world. Make WINNING a declared part of your culture with RealPlayAI's Global Competition Scoreboards.
Set up your sales

people to
Win deals.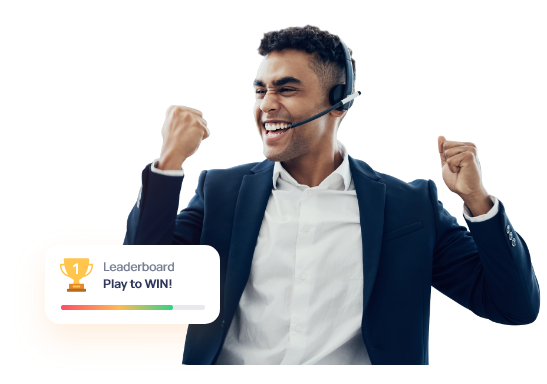 With real-time conversational AI co-pilot for live sales.
Have you ever into the sales presentation only to realize that you're not as fully prepared as you could?
What if your pre-meeting preparation was powered by AI, trained on key information about your prospect?
What if the AI could tell you insights on the personality profile of the attendees allow you to adjust your presentation to best suit they learning and sales acceptance style?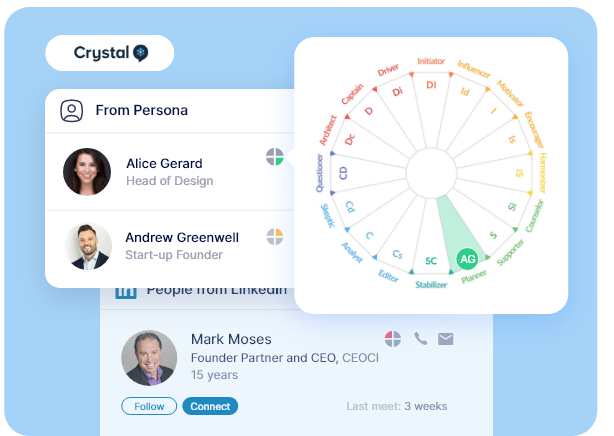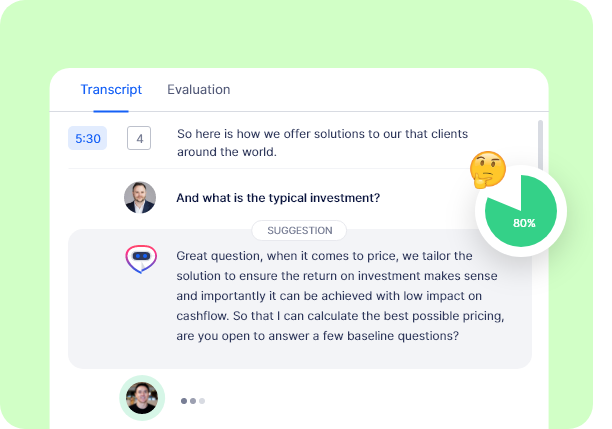 AI co-pilot with real-time
conversational AI and suggested responses
Ever stumble over an objection? Or wished you had a answer to a technical question, without having to wait for a technical expert to join the next meeting?
With RealPlay AI's Co-pilot feature for live sales, your sales team can evoke realtime suggestions on how to handle questions, objections and even discount pricing requests, all alignes to the sales frameworks and approaches your company approves.
Always be asking...never miss a progression step
The days of "ABC" Always Be Closing hardcore 80's/90's tactics are over. But that does not excuse NOT asking for sale.
RealPlay helps your team go for the win with contextualised "Next Step" recommendations, meeting note summaries and suggested follow up tasks, all one click away from updating your CRM.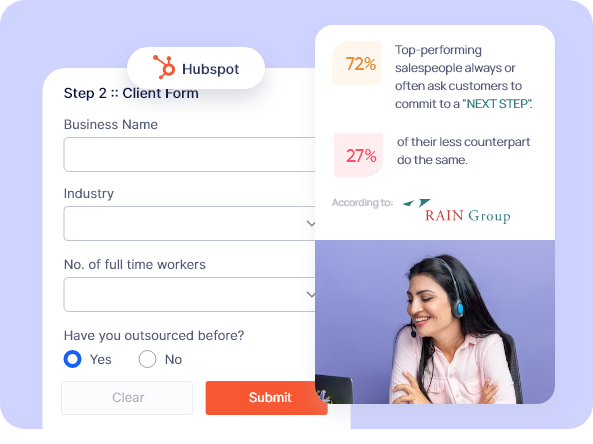 Experience the

power of AI
in Sales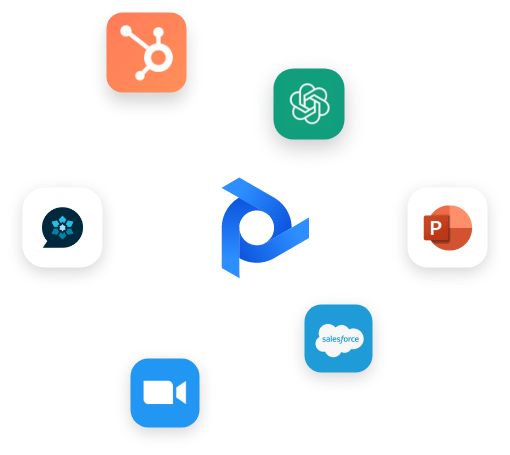 We're here to answer some.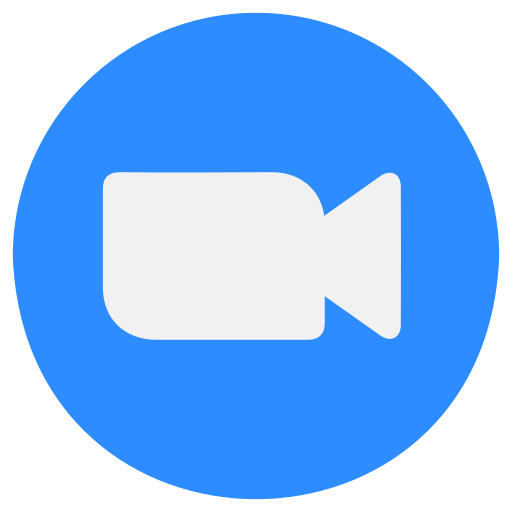 Make any live sell using Zoom in single click.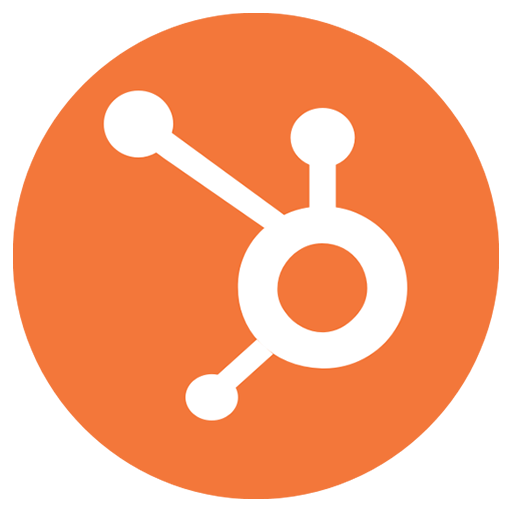 Seemlessly capture your leads information into your Hubspot forms.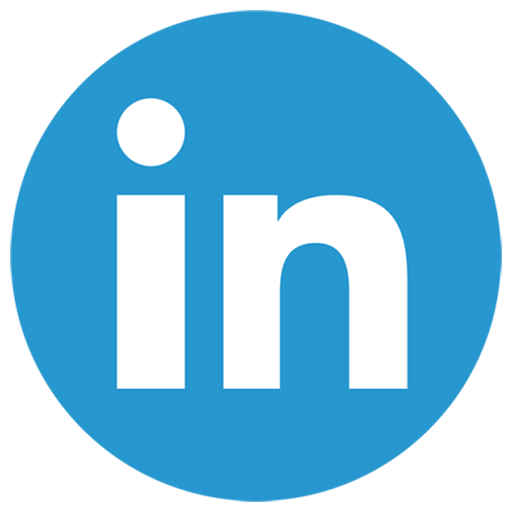 Search, add and guided with LinkedIn profiles as your prospects.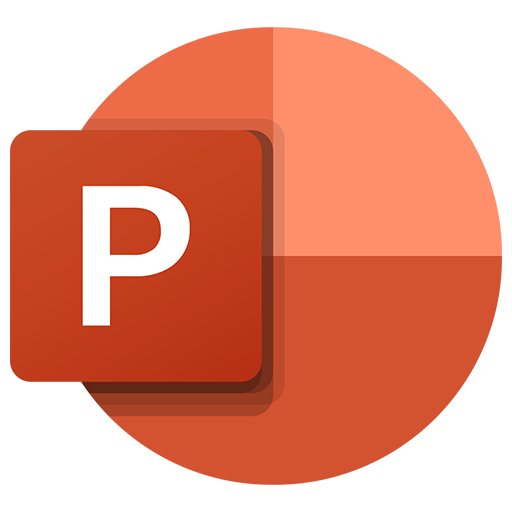 Make any live sell using Zoom in single click.