Outsource Non-Clinical, Customer Service Tasks for Your Practice
If Better Health Care is Your Priority, Virtual Assistants Can Help You Focus
How do we deliver health care better?
Health care providers faced this crucial question in 2020, as patients' preferences quickly shifted amid COVID-19.
Our virtual assistants can support healthcare clinics from practically anywhere in the world by taking care of their non-clinical yet essential tasks:
scheduling and confirming in-person visits and telehealth appointments;
medical billing and collections;
transcription;
customer service; and
executive assistance (calendar management, correspondence, research).
If you've never worked with a VA before, it's perfectly normal to have plenty of questions. We'd love to help you sort them out!
"Thank you for your dedication, hard work, and support over the last year. You have turn the People Matters program from start to finish, whereas before it was encountering issues. The reputation of this program within our own team has become more positive as well, which is thanks to your support for it. A big thank you for always being willing to go above and beyond what is needed."

Loriza B.
Customer Success Coordinator
Client: An education management services group in Sydney.
Get More Done With GoTeam
Sign up here for a free 30-minute Discovery Call.
Positions We Can Fill

Accounts Assistants Bookkeepers

Executive Assistants

Medical Admin

Virtual Medical Assistants
Number of telemedicine visits per day at the University of Pittsburgh Medical Center in April 2020, which later dropped to about 4,000 visits. Before the pandemic, the center received about 250 telemedicine visits per day, the Stat health news service reported. Patients' preferences change fast. For health care providers, it will be vital to provide a combination of telemedicine services and in-person visits, depending on their patients' needs.
Software our VAs Have Experience with




Qualifications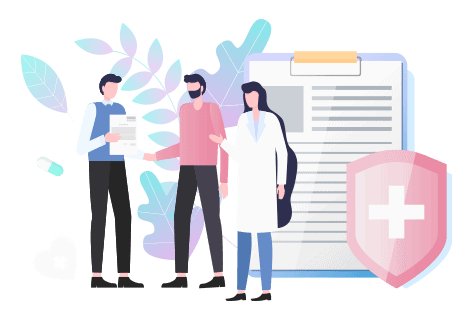 Bachelor's degree in nursing (nursing service ad ministration), health care management.

Training and work experience in medical billing and coding (ICD-10 standards).

Proficiency in electronic health records and revenue cycle management software.

HIPAA trained.
Full Support for Your Global Team
Health, Safety, and Wellness

Nurse and doctor onsite for your office based team.

Safe, health department-approved facilities in Cebu I.T. Park. 24/7 security.

Telemedicine for work-from-home teams and dependents
Data Security

Payments Card Industry (PCI) data security standards.

Always-On Virtual Private Network.

Regular audit of work-from-home team's locations.

Sustained training on security policies, through our enterprise software Dothis.to
Engagement, Morale, and Productivity

Automate onboarding and training with Dothis.to

Dedicated Results Coaches to support you and your global team.

Personal and team effectiveness training from an ex-FranklinCovey leader.

Virtual events (Discover You lunch, Values Awards, and gratitude celebrations) to stay connected.
Essential Support Services

Professional and thorough talent search and recruitment.

Hassle-free, transparent processing of payroll and benefits.

24/7 IT support.

Facilities management onsite. Support for work-from-home teams.