Customer Support, Digital Marketing, IT Support, and More!
Hire Virtual Assistants For Your Education & Training Ventures
If you're in the education and learning and development community, the opportunities that have emerged amid the COVID-19 pandemic are game-changing.
More agile institutions and businesses found ways to deliver course materials, instruction, and support services online. Amid lockdowns, they figured out how to reach and serve new communities from other parts of the globe.
And there's more to do.
providing friendly and professional customer relationship support to your students and training participants;
performing SEO, content creation, and other digital marketing tasks;
taking care of your web development and maintenance;
serving as teaching assistants or online tutors;
designing and building apps; and
providing administrative, data entry, financial services, and other support.
Get more done and embrace the many opportunities for growth in education and learning and development. We'd love to help you find the Virtual Assistants who'll provide the exceptional support your business needs.
"Thank you for your dedication, hard work, and support over the last year. You have turn the People Matters program from start to finish, whereas before it was encountering issues. The reputation of this program within our own team has become more positive as well, which is thanks to your support for it. A big thank you for always being willing to go above and beyond what is needed."

Loriza B.
Customer Success Coordinator
Client: An education management services group in Sydney.
Get More Done With GoTeam
Sign up here for a free 30-minute Discovery Call.
Positions We Can Fill

Admin VA

Customer Success Coordinator

Data Researcher

MetaData VA

Marketing and Sales Administrator

Reports Analyst

Salesforce Admin

Student Support Coordinator

Team Lead

Telesales

Trainer
Software our VAs Have Experience with




Qualifications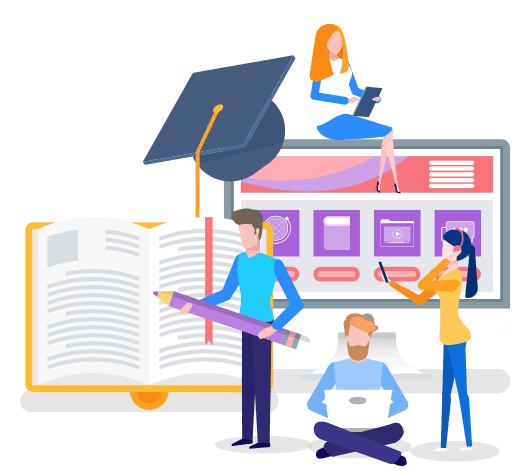 Background in Computer Science, Education or Library Information Science.

Experience in instructional design and adult learning, as well as proficiency in learning management systems.social media management to help more customers find your online shop.

Some of our VAs have designed and built apps.
Full Support for Your Global Team
Health, Safety, and Wellness

Nurse and doctor onsite for your office based team.

Safe, health department-approved facilities in Cebu I.T. Park. 24/7 security.

Telemedicine for work-from-home teams and dependents.
Data Security

Payments Card Industry (PCI) data security standards.

Always-On Virtual Private Network.

Regular audit of work-from-home team's locations.

Sustained training on security policies, through our enterprise software Dothis.to
Engagement, Morale, and Productivity

Automate onboarding and training with Dothis.to

Dedicated Results Coaches to support you and your global team.

Personal and team effectiveness training from an ex-FranklinCovey leader.

Virtual events (Discover You lunch, Values Awards, and gratitude celebrations) to stay connected
Essential Support Services

Professional and thorough talent search and recruitment.

Hassle-free, transparent processing of payroll and benefits.

24/7 IT support

Facilities management onsite. Support for work-from-home teams.