Register and Claim Your Bonus Access to Crystal Knows AI DISC profiles
31 January 2023, 5:00 AM PH time(GMT+8)
31 January 2023, 7:00 AM PH time(GMT+8)

"Become More Powerful than a Mind Reader"
an AI first approach to personalizing communication for greater outcomes in business and personal life.
"It's like x-ray vision for relationships"
"It's like x-ray vision for relationships"
In this Masterclass You will Learn:
1. Start conversation with greater confidence
2. Understand what motivates those around you
3. how to bring out the best in the people around you

If you like the idea of building more deeply connected relationships at work and personal life that come from a WIN:WIN position of mutual benefit, then don't miss out on this session as we give you access to new AI super powers that will advance you forward 10-15 years.


Special Guest Masterclass Presenter Conner Reilly
Director of Customer Success & Personality Expert from Crystal, will open your eyes to a new world of insights for you and your team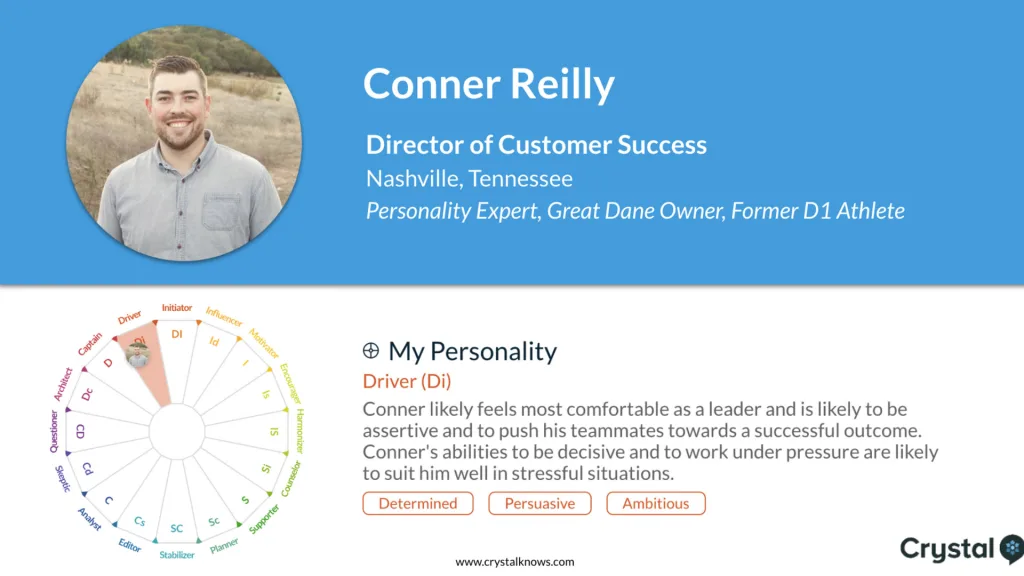 Register and access a Free AI Powered DISC assessmnet for you and 3 of your onshore team. Your offshore team at GoTeam will all be taking their tests prior to the session so you can see where you all fit together.
Secure your spot on the Masterclass
Enter your details below to get started.