Get more done with GoTeam
Sign up here for a free 30-minute Discovery Call.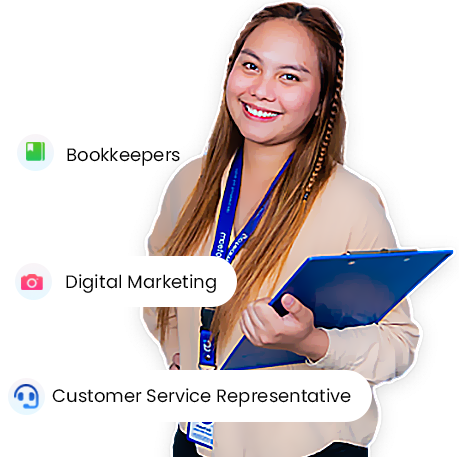 A Global Team to Create the Customer Experience Your Business Deserve
Outsourcing Customer Service and adding highly skilled global team members to your business is a must-do, if you're serious about delivering the exceptional customer experience you want to be known for.
As more consumers buy online, the ability to support customers 24/7 where they would prefer to be is an advantage you can't miss out on.
Consider automating some tasks and outsourcing key support roles in Customer Service to your own go team in the Philippines. We'd love to help you!
Positions that we can fill.

Client Engagement Analyst

Customer Service and Sales Support
Customer Success Coordinator

Customer Service Representatives

Digital Marketing Assistants

Resident Experience Coordinators

Website Designers and Developers
Champion your progress with
a remarkable goteam office
Software our VAs Have Experience with
Champion your progress with a remarkable goteam office
Full Support for your Global Team

Health, Safety, and Wellness

Engagement, Morale, and Productivity

Essential Support Services
"Ellen has good time management, fast understanding of processes, and has an eye for detail and accuracy. She is always on time when it comes to her deliverables and does her job well when it comes to managing, evaluating, and adjusting financial statements. We are very happy with her work and contributions to the team."