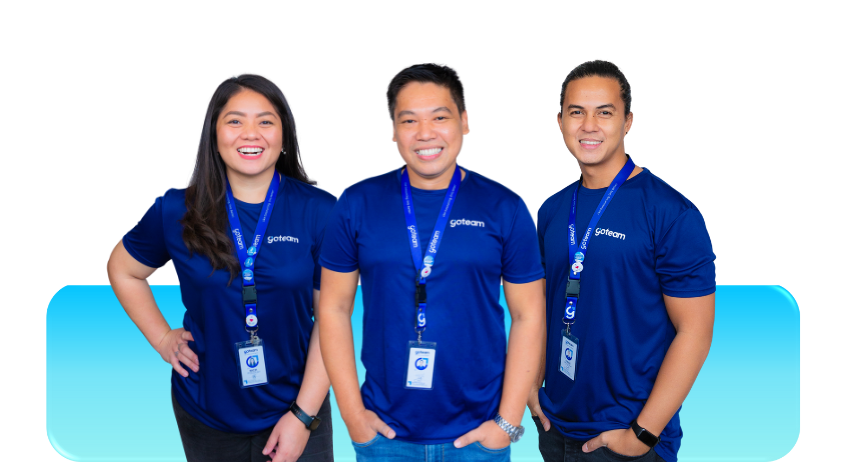 Our Chief Happiness Officer
Creating a happier workplace
In 2018, our CEO Fiona Kesby attended a 3-day culture camp hosted by Zappos in the USA after being inspired by the book "The Zappos Experience: 5 Principles to Inspire, Engage and Wow." She brought back many great ideas to implement, including a newly created position and the first in the outsourcing industry in Cebu: the Chief Happiness Officer (CHO).
Our Chief Happiness Officers are responsible for ensuring employees are kept happy, motivated, and productive.
Spreading happiness every day
At GoTeam, we make every new team member feel at ease by sending them welcome gift boxes on their first day. It's our way of saying "welcome to the team" and readily letting each new team member know that we care about you as a person.
Welcome pack:
Robin Sharma's Little Black Book for Success
Water bottle
Home baked Herschey choco chip cookies
Office supplies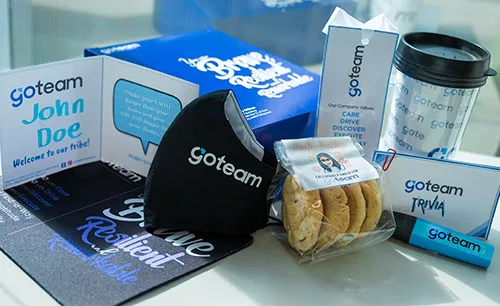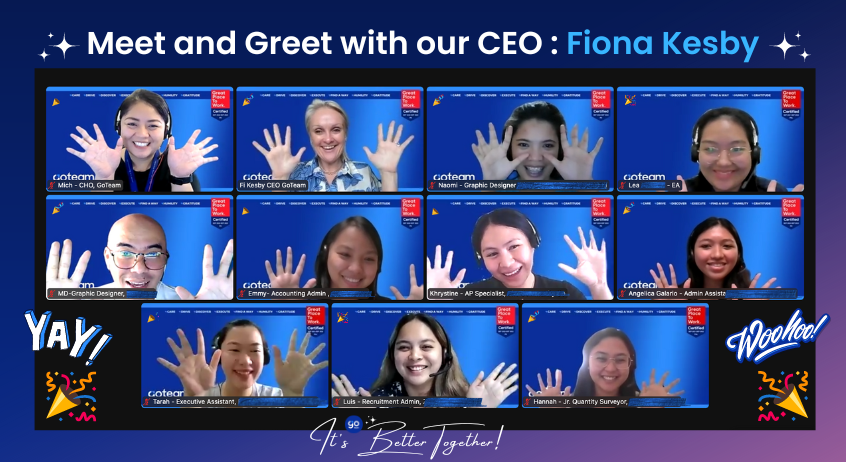 Welcome Morning Tea with our CEO
During the Welcome Morning Tea, CEO Fiona takes her time to greet and thanks to new team members for choosing GoTeam as their new employer.
At these morning tea catch-ups, Fiona shares the 10 things that require ZERO talent – but will help one to achieve success in their role.
This usually becomes an eye-opener for team members.
An ever-dynamic company, and we adapt to the times; however, we are unable to effectively improve or innovate without feedback from the team members themselves.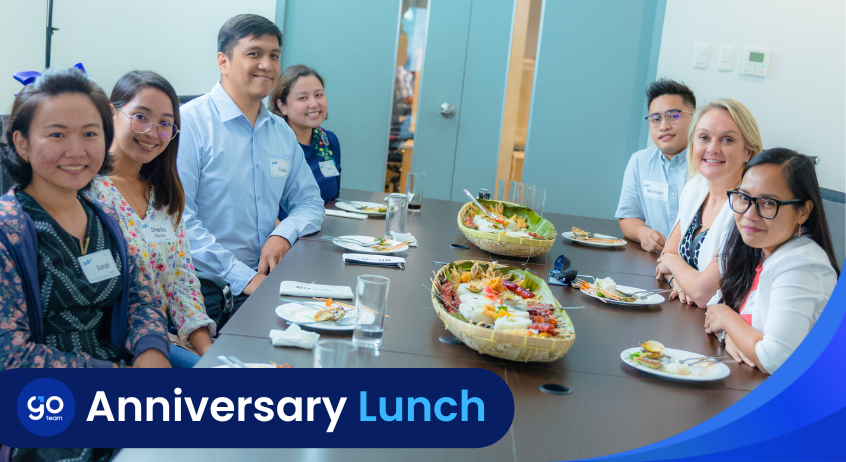 Another way we celebrate milestones here at GoTeam is through anniversary lunches.
Our CEO Fiona sits down and chats with team members who are celebrating their work anniversaries. In addition to the complimentary lunch from GoTeam, team members also get special goodies!
These gifts are well-thought-of, useful items that both Fiona and our chief happiness officers have prepared.
Monthly Culture Celebrations
At GoTeam, we have at least 12 celebrations. Yes, we do our culture celebrations monthly. Creating a strong bond between team members and upper management fosters a safe and healthy environment where people are able to express themselves and where communication is open.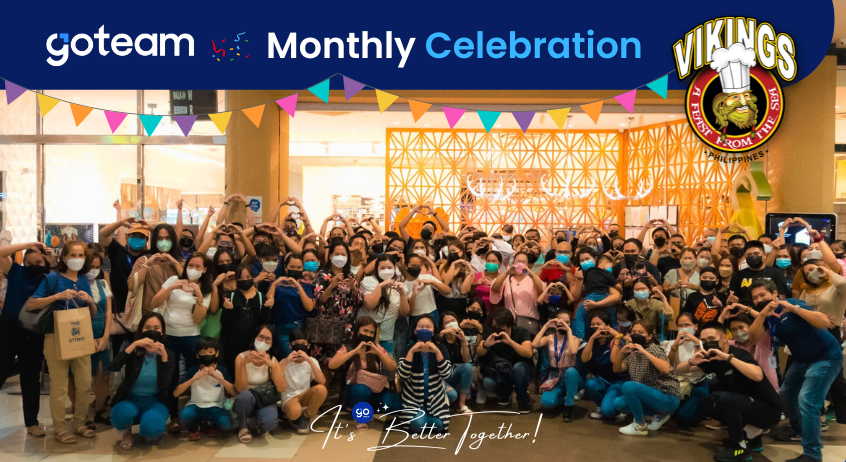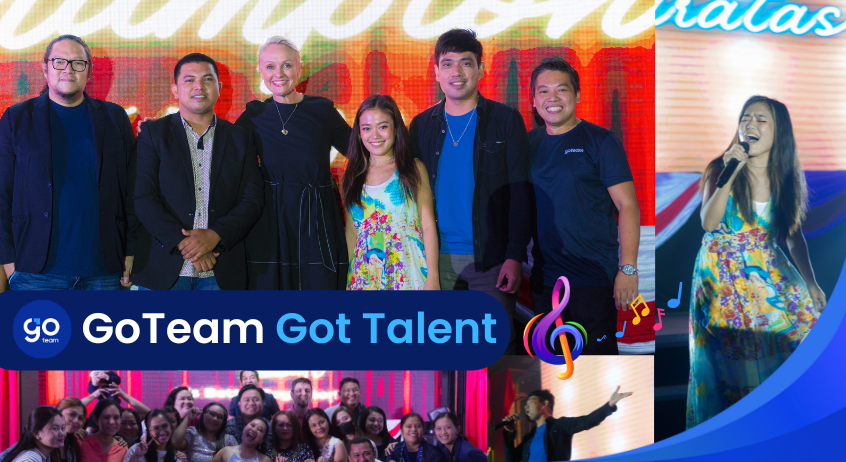 'GoTeam Got Talent' event
Our team members are passionate and hardworking, and sometimes, that passion does not stop at work.
Every year, we run our GoTeam Got Talent event where team members are are able to showcase their talent and show the world that they are capable of more. This boosts morale and self-esteem, and it gives the team member an assurance that GoTeam sees them and appreciates their talent and skill.
Discover You sessions with Matt and Fiona Kesby
Our monthly 'Discover You – CEO Lunch' presentation revolves around 'the monthly recap: activities we've done, celebrations, achievements, heartwarming stories… name it!
During the activity, team members enjoy learning sessions and getting up to speed on company updates with Matt and Fiona Kesby.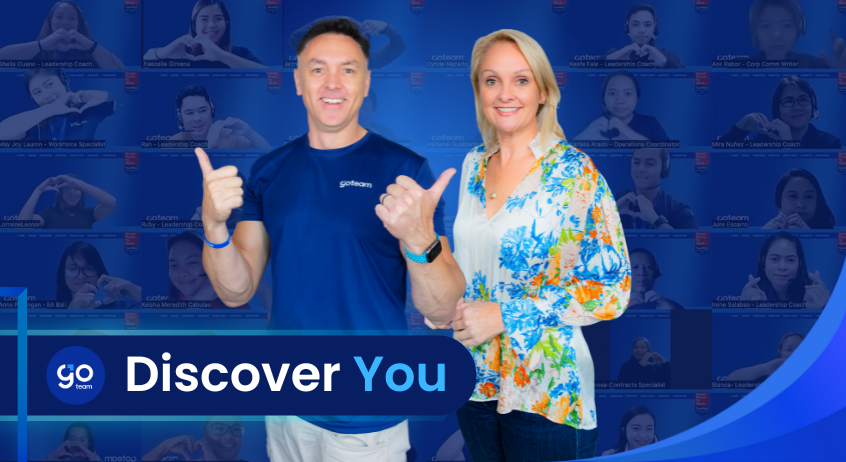 "Your Team Member will never feel like they're just a number. They will feel loved, cared for, and most importantly inspired - that is my commitment as CEO."