Take a look at what roles we can fill to help your business scale
Build a community of customers and scale your business without spending too much on advertising. Or spreading yourself too thinly in your marketing efforts.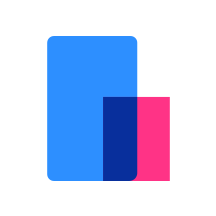 Construction & Architecture
Find Construction and Architecture support so you can scale while making workplaces safer and more businesses stronger.
As more consumers buy online, the ability to support customers 24/7 where they would prefer to be is an advantage you can't miss out on.
Experienced eCommerce and Retail global team members can support you in many ways: from developing and maintaining your online stores to making sure potential buyers find you easily.
Outsource in the Philippines soon if you're in the education, corporate training, and learning and development community. Otherwise, the game-changing opportunities that have emerged will pass you by.
With more people supporting businesses that commit to meeting environmental protection goals, more opportunities are emerging in Energy.
Let's find you dedicated and highly skilled global team members with the core financial skills, computing experience, and communication and relationship-building abilities that will give your business an edge.
Outsourcing key roles in your Food and Beverage business is the key to opening up tremendous possibilities for greater market shares and growth.
How do we deliver health care better? Outsourcing key support roles is an essential step for Health and Wellness providers, including telehealth and telemedicine.
Outsourcing key support roles for your Insurance business is a must, especially since the demand for insurance coverage and risk management services keeps rising.
We believe in outsourcing and people so much that we've built an enterprise productivity software specifically designed for driving engagement, morale, and productivity within virtual teams.
Let's explore how one or two of the roles on this list below can provide your law firm or legal department the world-class support you need!
Logistics & Transportation
You want to bring your costs down so you can invest more resources on digital transformation—on getting essential goods faster to other businesses and consumers.
Investors and end-users need all their transactions with property developers and managers to be fully digital. How are you reinventing your real property business?
At GoTeam, we've seen how adding a highly skilled virtual assistant or global team member made it possible for businesses to get more important things done, without running their onshore teams ragged.