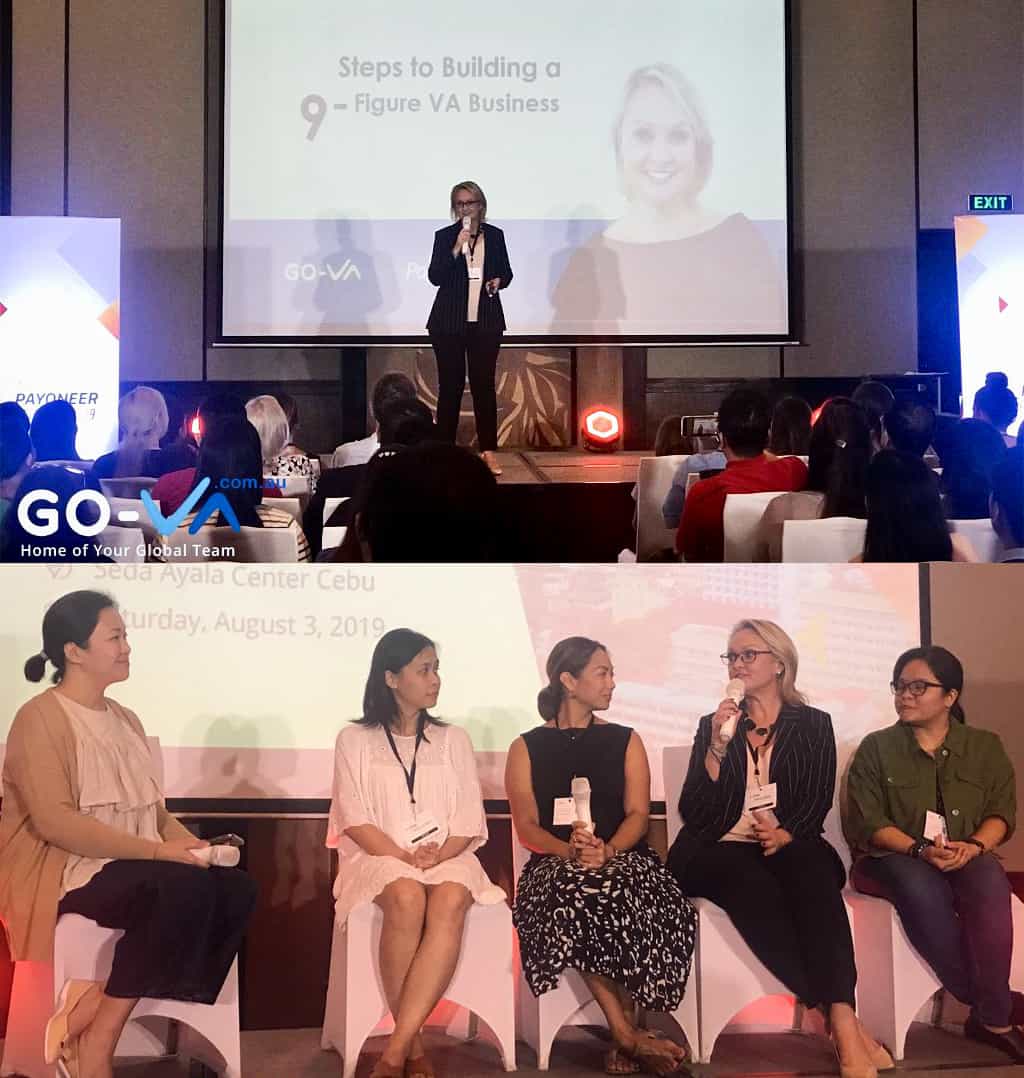 "The 10 Steps to Building a 9-Figure VA Business"
Running a business – regardless of the industry – can be tiresome. Business owners need to find the right balance and create habits that help them propel forward.
In this talk, Fiona Kesby shares her top 10 tips on building a business. In this case, how GoTeam was able to scale to being the 9-figure business it is today.
For the last session, Fiona joined other women leaders in a "Women in Tech" panel, where they shared with the audience key statistics on equal employment opportunities and gender equality in the country. During the panel discussion, Fiona shared that the Philippines has the highest proportion of women managers in Southeast Asia, while ranking fourth worldwide.