What's the best way to show your work tribe you love them and what they do? Start by discovering what their primary love language is, then follow through by being other-centered. 
Leading virtual teams, something most business leaders have had to learn to do since 2020, requires being proactive in connecting with those we work with.
While it's true that working from home comes with many benefits, such as being able to spend more time with the family, the risks of isolation and loneliness remain real.

Since last year, when the GoTeam theme was Act with Love, we have encouraged everyone to devote some time to trying to understand our colleagues better. If you want more love, you need to love more.
Although "The 5 Love Languages" began in the context of personal relationships, authors Gary Chapman and Paul White eventually adapted it for work and business relationships. And for our monthly event in February, we listened to the business leader and motivational speaker Adrian Ding as he shared his insights on putting the love languages to work, at work.
 
Adrian recommended approaching the use of the love languages "from a place of completion, rather than from a place of depletion." Positive self-talk also helps. "My past may not have been good to me, but it is not necessarily my future."
He connected the concept to the idea, first raised in Stephen R. Covey's "The 7 Habits of Highly Effective People," of making deposits in the emotional bank accounts of the people in our lives.
What helps?
(1) Knowing their primary love language.
(2) Asking them for feedback (How can I do better?).
(3) Making more deposits than withdrawals in their emotional bank accounts.
"We need to come from a place of completion," said Adrian. "What does that mean? Completion is when you go out of your way, you take the initiative to make these deposits in the lives of other people. In other words, you choose to be other-centered, instead of being self-centered, and you will reap wonderful benefits from that."
When the time came for a question and answer portion, the participants piped up in our chatbox.
How helpful are the love languages, one of our team members asked,  in repairing fractured or damaged relationships?
"Personal discovery or self-awareness is the first step towards change. When you're aware that you came from an imperfect family, it doesn't necessarily mean that the family you will raise will be imperfect, too. You have the power in your hands to radically change the generations to come. And I just have to say that knowing the five love languages is not the ultimate solution. It's not. The ultimate solution is the awareness, the choice, and the willingness to adjust that, 'Yes, my past may not have been good to me, but it doesn't necessarily equal my future. I can make better choices.'"


We chose to learn more about the love languages in the context of work not only because it was February, but because it fits nicely with our core value of care and our commitment to make sure everyone in the tribe feels safe.
So that event was an opportune time to remind ourselves to treat others the way we wish to be treated. More than that, to be proactive; to be more other-centered rather than self-centered. 
Adrian pointed out that on the HuddleBoard app, which our CTO Matt Kesby and in-house developers keep refining, each team member's primary love language can now be shown in their profile, beside their Tick Bird Personality Type. This way, even as a distributed tribe, we can keep on discovering what makes each person light up and how we can best let them know we appreciate them, as much as we appreciate their work.
Thanks to our CEO Fiona Kesby and our Chief Happiness Officer Michelle, we have tried different virtual events since 2020 to strengthen our culture and our connections with one another, even if we have to work apart for much of the year. We've had a Trivia Night, our beloved annual talent competition, and our monthly Discover You series around leadership and personal growth. Last February's talk about the 5 love languages was one of the most well-received, and we're excited to learn more.

If you're curious about starting a global team for your business, we'd love the opportunity to answer your questions! Our CEO Fiona Kesby held leadership positions in recruitment before joining GoTeam full-time, while our Founder and CTO Matt Kesby devoted 8 years as an Execution Practice Leader for FranklinCovey in Australia and New Zealand before he started GoTeam.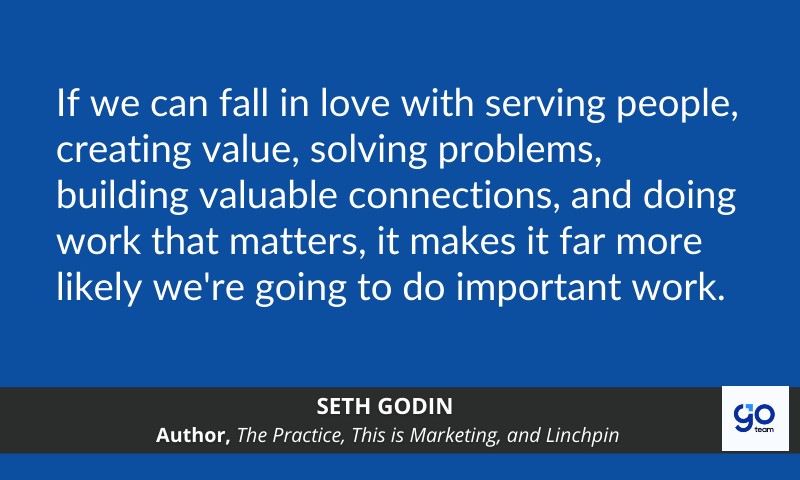 Come join our team!

About GoTeam (formerly Go Virtual Assistants)
GoTeam, formerly GO Virtual Assistants (GO-VA) Inc. is a registered Australian-Filipino owned company growing in the heart of Cebu City, as well as a growing number of key cities in the Philippines.
Our HQ is situated in an IT complex with modern facilities, although since March 2020, more than 70% of our team members have been working from home.
Our enhanced operations and streamlined services provide scalable opportunities that spell sustainability, growth, and success for any business venture. As your global team members, GoTeam's goal is to create winnable games and strategies across all the work that we do, knowing that your success is our long-term fulfillment.
We help Australian, NZ, US, and UK businesses increase revenue, reduce costs, and scale through outsourced offshoring. This also creates for us the opportunity to be a catalyst for people to exceed.
AU (+61) 2 7227 8809
US (+1) 302 207 2767
PH (+63) 32 410 7523
HK (+852) 302 203 9009
9th Flr, i1 Bldg, Jose Ma. del Mar St, IT Park,
Cebu City, Philippines 6000
Website: https://go.team
Careers: https://go.team/ph
Email: sales@go.team
Email: careers@go.team