GoTeam's Breakthrough Results Enablement Program 2023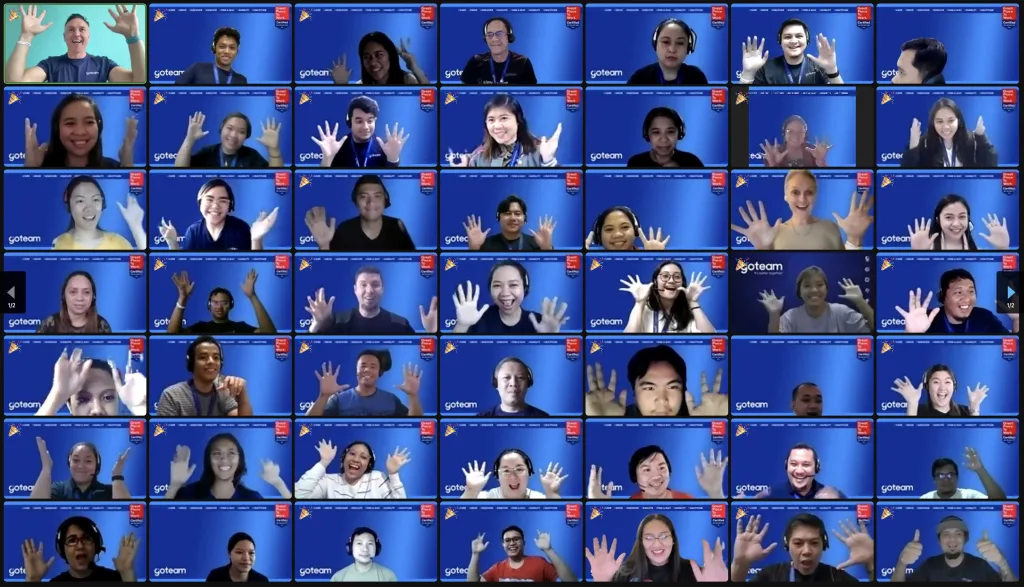 Is your company's purpose meeting your team members' progress?  
 
You see, it's one thing to have team members work together… but it's at a totally different level when they work together, guided a purpose. When this purpose meets progress, that's when your business gets a breakthrough!
GoTeam Breakthrough Results Enablement Program 2023 is a revolutionary program designed to help unleash your team's potential. With the utilization of new frameworks and artificial intelligence tools, outsourcing, sales and other activities can be streamlined for maximum efficiency.  
This comprehensive program comes with four gifts: Office Hours, Tech Choose-days, Exceed Institute and Masterclass, all delivered in weekly sessions. Join GoTeam Breakthrough tackle the value of purpose and progress for results enablement.
Office Hours – Twice per month, Thursdays (15 minutes)
Exceed Institute – Twice per month, Tuesdays (30mins)
Masterclass – Once per month, Thursdays (45mins)
If having your team advance to achieve 2x, 5x, 10x, or even up to 100x results is important to your business, then join our Monthly Masterclass sessions designed to mentally and emotionally stimulate people to take action and execute on new learnings, during sessions, not after! This is not education, this is EDU-ACTION!
Tech Choose-days – All Tuesdays of the month (15mins)
Do you think that the world is moving faster than ever before? Do you believe that technology is important but sometimes feel overwhelmed with options? Join our CTO and Founder as he breaks down the latest in AI and Automation tools to practical examples that you and your team can apply immediately for instant wins. Don't settle for 2X, 5X, or 10X results, these sessions are setting you up for 100X!
Grasp this knowledge and successfully bridge that gap between your team knowing their purpose and taking the steps to fulfilling it with steady and continual progress. 
For more information about GoTeam's Breakthrough Results Enablement Program, click the link below and be on your way to remarkable progress: https://go.team/breakthrough/