Updating and managing a growing database of contacts can become tedious for a business owner. It's an integral part of running a business, but it's often pushed back due to time constraints.
One of our clients at GoTeam experienced the same when he was taking his business planning and business development firm to the next level. He noticed that his CRM needed some nurturing and that emails kept bouncing; he had every intention of investigating why this was happening and how he could solve it.
But it stopped there. He simply did not have time to dig deeper into what was happening. 
The client then hired a data researcher VA to take care of his CRM database.
Two years in, the client has experienced an impressive improvement in terms of his CRM database. His virtual assistant has done an amazing job in:
Helping in the growth, cleansing, and maintenance of the client's CRM database

Growing the CRM database 

Updating the CRM with new contact information

Investigating why emails are "bouncing" back
In the past two years, the client's overall improvement can be seen in the following numbers:
45% CRM database growth

From 20% to 2% email bounce rates

From 5,000 to 7,300 CRM contacts

From 2,500 to 4,300 LinkedIn connections
Virtual Assistant Case Study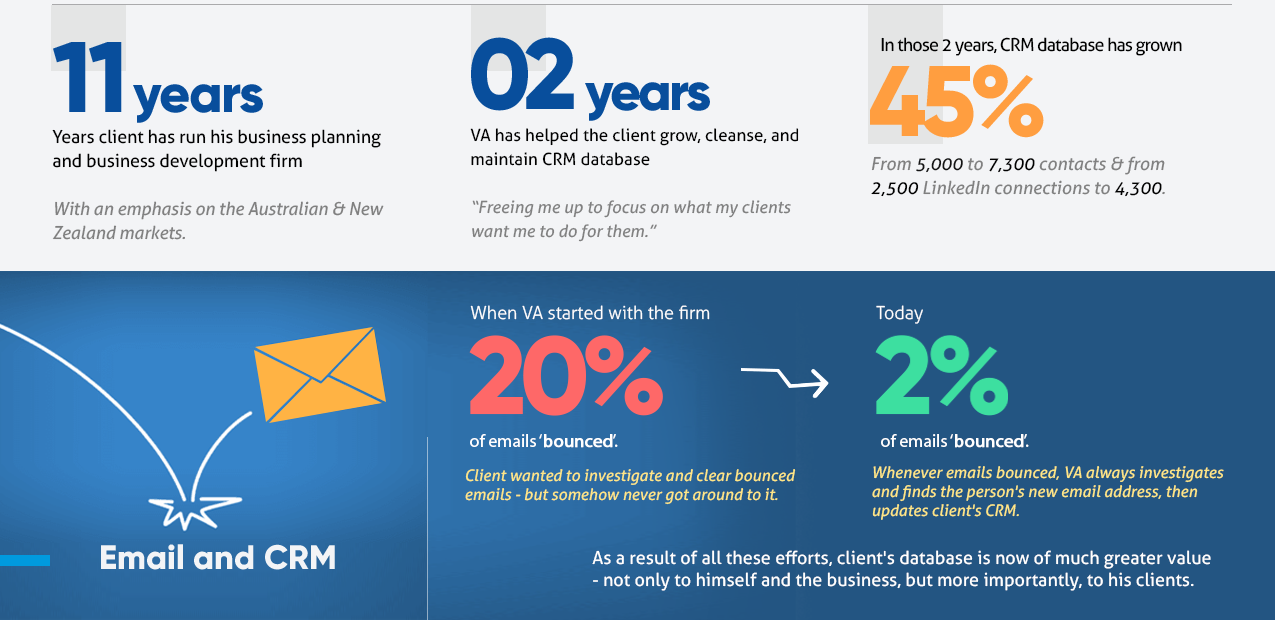 Having a virtual assistant he can delegate tasks to has truly helped the client in moving forward in his business. Because the VA handles all of the back-end responsibilities, he is able to have more time to focus on what his clients need from him.
Just recently, the client invited his VA to Australia to do some in-person training.
For the client, the value of having a virtual assistant on board is truly worth the investment.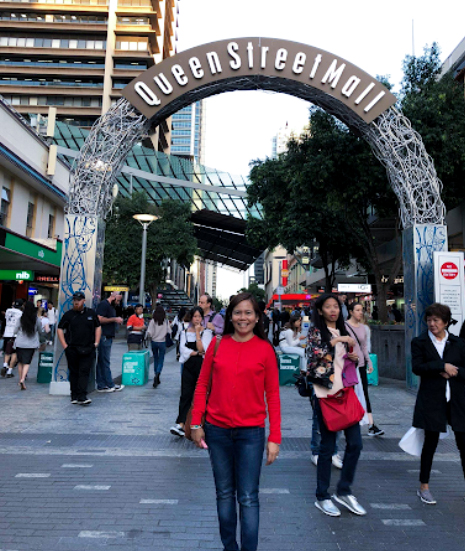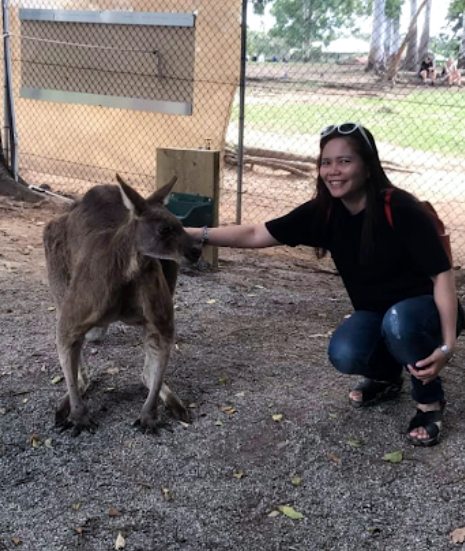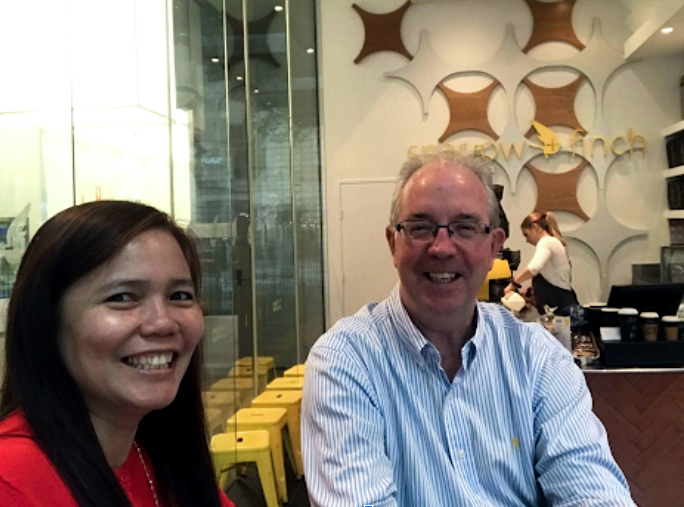 If you wish to start your global team with us, contact us through our email at sales@go.team. 
We are GoTeam. Helping businesses to scale and people to exceed. Home of your global team.

About GoTeam (formerly Go Virtual Assistants)
GoTeam, formerly GO Virtual Assistants (GO-VA) Inc. is a registered Australian-Filipino owned company growing in the heart of Cebu City, as well as a growing number of key cities in the Philippines.
Our HQ is situated in an IT complex with modern facilities, although since March 2020, more than 70% of our team members have been working from home.
Our enhanced operations and streamlined services provide scalable opportunities that spell sustainability, growth, and success for any business venture. As your global team members, GoTeam's goal is to create winnable games and strategies across all the work that we do, knowing that your success is our long-term fulfillment.
We help Australian, NZ, US, and UK businesses increase revenue, reduce costs, and scale through outsourced offshoring. This also creates for us the opportunity to be a catalyst for people to exceed.
AU (+61) 2 7227 8809
US (+1) 302 207 2767
PH (+63) 32 410 7523
HK (+852) 302 203 9009
9th Flr, i1 Bldg, Jose Ma. del Mar St, IT Park,
Cebu City, Philippines 6000
Website: https://go.team
Careers: https://go.team/ph
Email: sales@go.team
Email: careers@go.team