Have You Uncovered the Fundamental Answer to Even Greater Engagement and Greater Results Delivery?
2 Day Live EVENT for you and your team in Cebu
Join me as we open up access for your team and even you to experience The 7 Habits of Highly Effective People Signature Series 4.0. This live, 2-day, fully immersive event will take place in Cebu on November 13 - 14, 2022.
Countdown to The 7 Habits Live in Cebu!
Register Now
Grab an EARLY BIRD DISCOUNT
- get $50 OFF when you sign up on or before September 20, 2022
The 7 Habits of Highly Effective People®
Do you want to be remembered as the leader who changed your team members' lives because you saw and believed in their potential?
As leaders of impactful businesses, you've probably invested in training for yourself around The 7 Habits of Highly Effective People.
What if these life-changing principles and habits were within your team members' reach as well?
With more than 40 million copies sold in 50 languages, this classic by Stephen R. Covey was named the No. 1 Most Influential Book of the 20th Century.
"No matter how capable a person you are, you will not have sustained and lasting success unless you are able to effectively lead yourself, influence, engage, and collaborate with others—and continuously improve and renew your capabilities. The 7 Habits of Highly Effective People are at the heart of team, organizational, and personal effectiveness."
How Are The 7 Habits Still Relevant?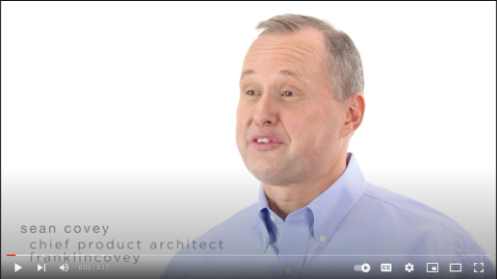 Get In Touch!
"Paradigms are powerful because they create the lens through which we see the world…If you want small changes in your life, work on your attitude. But if you want big and primary changes, work on your paradigm."- Dr. Stephen R. Covey
A 10-year study from McKinsey & Co. shared that getting into Flow State improves outcomes by a factor of 500%. In this two-day event, I will connect how The 7 Habits build the foundation of mastery, so you and your team members can gain faster access to the Flow State, for greater outcomes in your work and personal lives.
THE 7 HABITS PROCESS
The 7 Habits of Highly Effective People: Signature 4.0 helps participants not only learn to be more effective, but also shows how to use processes and tools to live and apply the 7 Habits everyday.

THE 7 HABITS KIT
Participant Guide

New 7 X 7 Contract

Summary Cards

Practice Cards
Skill Cards

Weekly Big Rocks Cards

Living the 7 Habits™ App
When your team members join The 7 Habits of Highly Effective People Signature 4.0 event, they will:
Gain more tools to develop greater self-awareness—from the pre-event assessment to the personalized workbooks, to the chance to share experiences and draw insights from other team members.
Discover ideas and tips to become a more empathic listener—develop stronger relationships anchored on mutual trust.
Connect more deeply to their purpose—gaining the ability to end self-defeating behavior and develop their core values and personal mission statements.
#The7HabitsofHighlyEffectivePeople #GoTeamEvents
If you like the idea of greater engagement, deeper trust, and the sustained ability to achieve dependable results, then invest in you and your team and join this upcoming event in Cebu!
Register Your Teams Here!
For these 2-day workshops, the participation fee is usually USD2,000 to 2,500 per person, covering materials, facilitator, and venue.
Thanks to our special relationship with FranklinCovey and GoTeam Founder Matt Kesby's years of experience as a FranklinCovey execution practice leader for Australia and New Zealand, we can bring this to you for just USD500 per person. This covers the course materials, facilitator, venue, and lunch during the 2-day sessions.

For more information about FranklinCovey's The 7 Habits of Highly Effective People: Signature Edition 4.0, contact GoTeam at discoveryteam@go.team.
This event will change
you team's lives!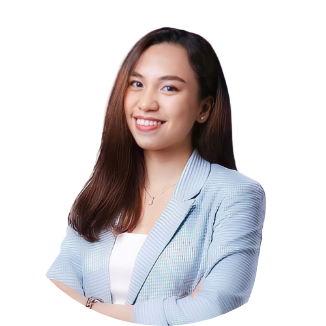 Pamela - Executive Assistant
Because of this course, I will be more conscious about the details of my everyday life. For example: how I start my day, how I communicate and negotiate with clients, how I perform as a team member and improve more in practicing synergy, as well as making sure I make time for my own growth and development.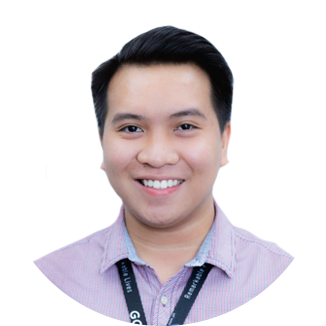 Christian - New Case Coordinator-Claims Processor
I particularly liked Habit 5, Seek first to understand then to be understood. This habit puts emphasis on active listening, quite useful in our time when communication is online. I will listen more to our colleagues and clients and practice the bounce-back communication strategy in my dealings with them.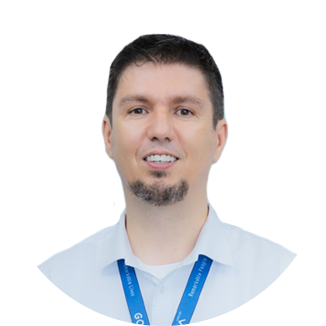 Alin - GoTeam Operations Manager
At first, with the help of the 7x7 contract, I will start committing daily to follow the first three habits of being proactive, begin with the end in mind, and put first things first.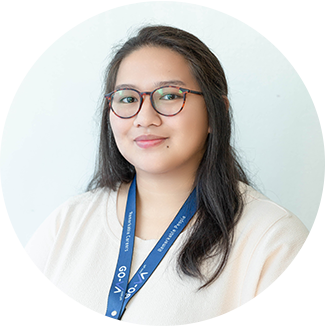 Gemstar - GoTeam Videographer and Photographer
What I will do differently is that I will create steps and remind myself of what the end in mind is often. From there, I can envision and properly organize my thoughts, translate these into writing, and continually sharpen the saw, daily. That is my goal.
November 13 - 14, 2022, Seda Central Bloc, Cebu IT Park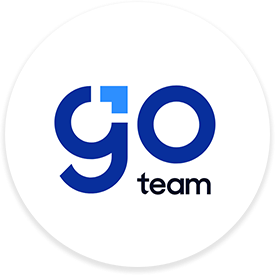 We help businesses scale and people exceed.